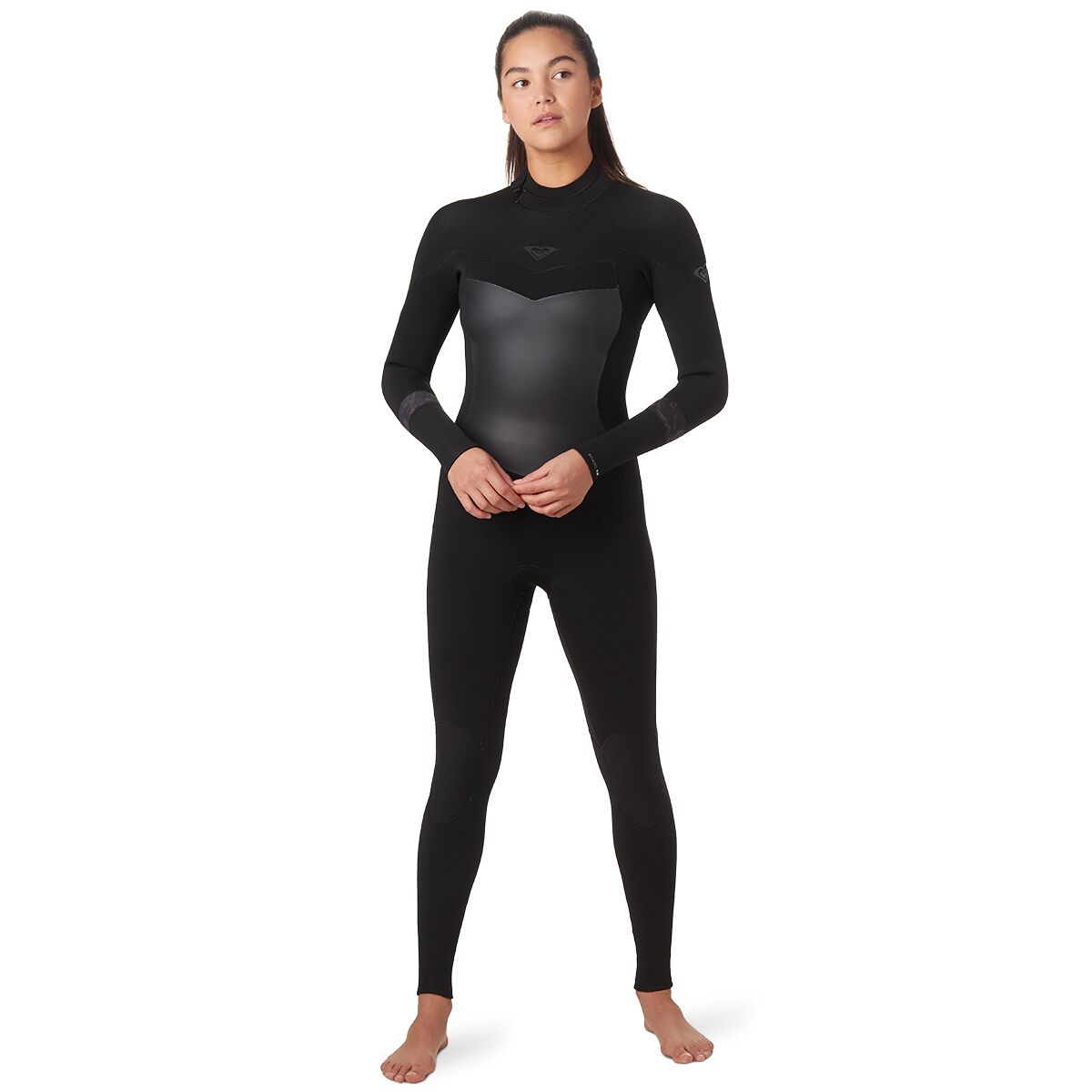 Brand: Roxy
Availability: in-stock
Size(s): 10, 12, 14, 16, 2, 4, 6, 8, 8T,
Price : $180 $126 (30% discount)
Buy Now from BackCountry
Roxy 4/3 Syncro Back Zip GBS Wetsuit - Women's
You don't have to choose between quality surf performance and your wallet thanks to the Roxy Women's 4/3 Syncro Back Zip GBS Wetsuit. Delivering premium warmth and flexibility at an affordable price, this full suit ensures you don't have to call it quits early because you're uncomfortably chilled. It's constructed from StretchFliht neoprene, which is made with extra air bubbles to improve warmth while simultaneously reducing weight, and the WarmFlight lining reflects heat back to your body for increased comfort without the need for thicker neoprene. Wind-resistant Thermal Smoothie chest and back panels keep the breeze from sapping all your core's heat when strong winds are rolling across the coast. To keep it all together, Roxy uses triple glued and blind stitched seams for added flexibility, durability, and to minimize water entry.