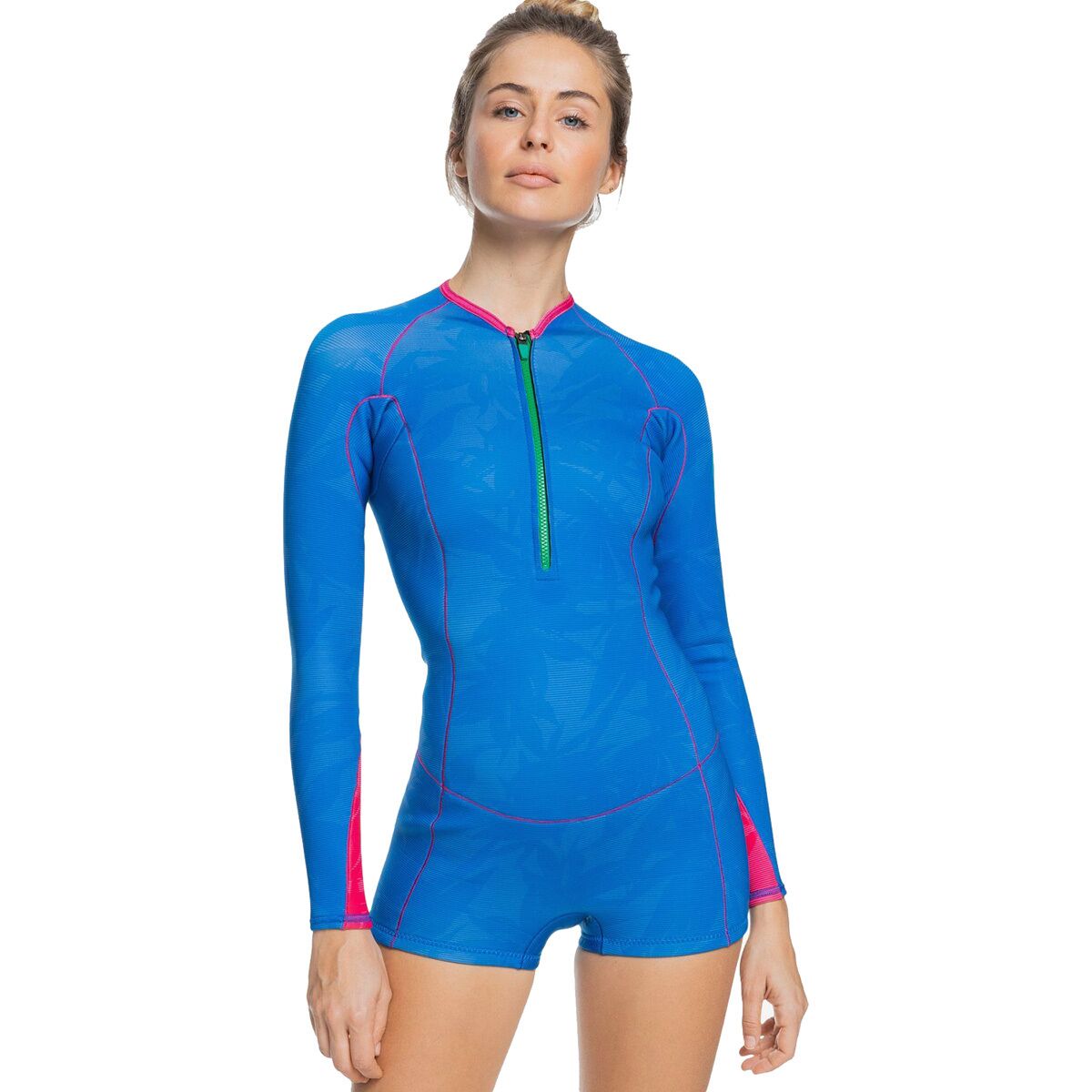 Brand: Roxy
Availability: in-stock
Size(s): 10, 12, 14, 16, 2, 4, 6, 8,
Price : $145 $101 (30% discount)
Buy Now from BackCountry
Roxy 1.5 Pop Surf FZ Long-Sleeve Q-Lck Spring Wetsuit - Women's
Roxy delivers sustainability in the Pop Surf collection, and this springsuit is no exception. Their lightest StretchFlight neoprene is lined with recycled polyester, making this wetsuit ready to surf in warm waters while reducing its environmental impact. Its super-flexible design with Q-lock stitching keeps us moving through the water freely and comfortably throughout the spring and summer.