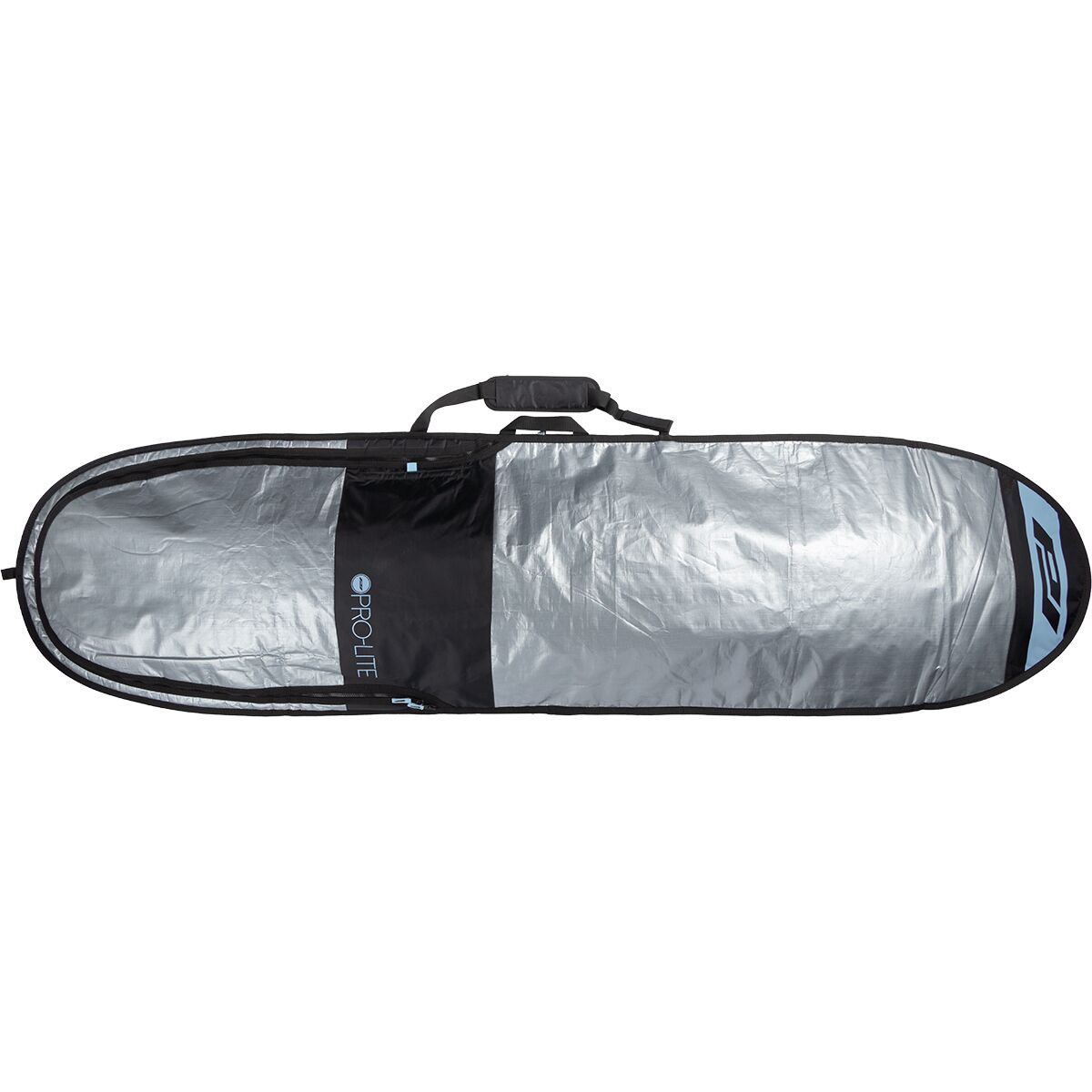 Brand: Pro-Lite
Availability: in-stock
Size(s): 1, 10', 6', 6'10", 6'3", 6'6", 7'2", 7'6", 8', 9', 9'6",
Price : $111
Buy Now from BackCountry
Pro-Lite Resession Day Surfboard Bag - Long
Not so different than that heavy-duty case you employ for your fancy-shmancy sunglasses, the Pro-Lite Long Resession Day Surfboard Bag is built to keep your board safe and sound. Constructed with 3mm worth of foam, this board bag features a super heavy duty exterior while the non-corrosive zippers ensure that saltwater won't get the best of your buck--err we mean bag. Additionally, the bag is outfitted with a super secret storage pocket that keeps valuables safe.