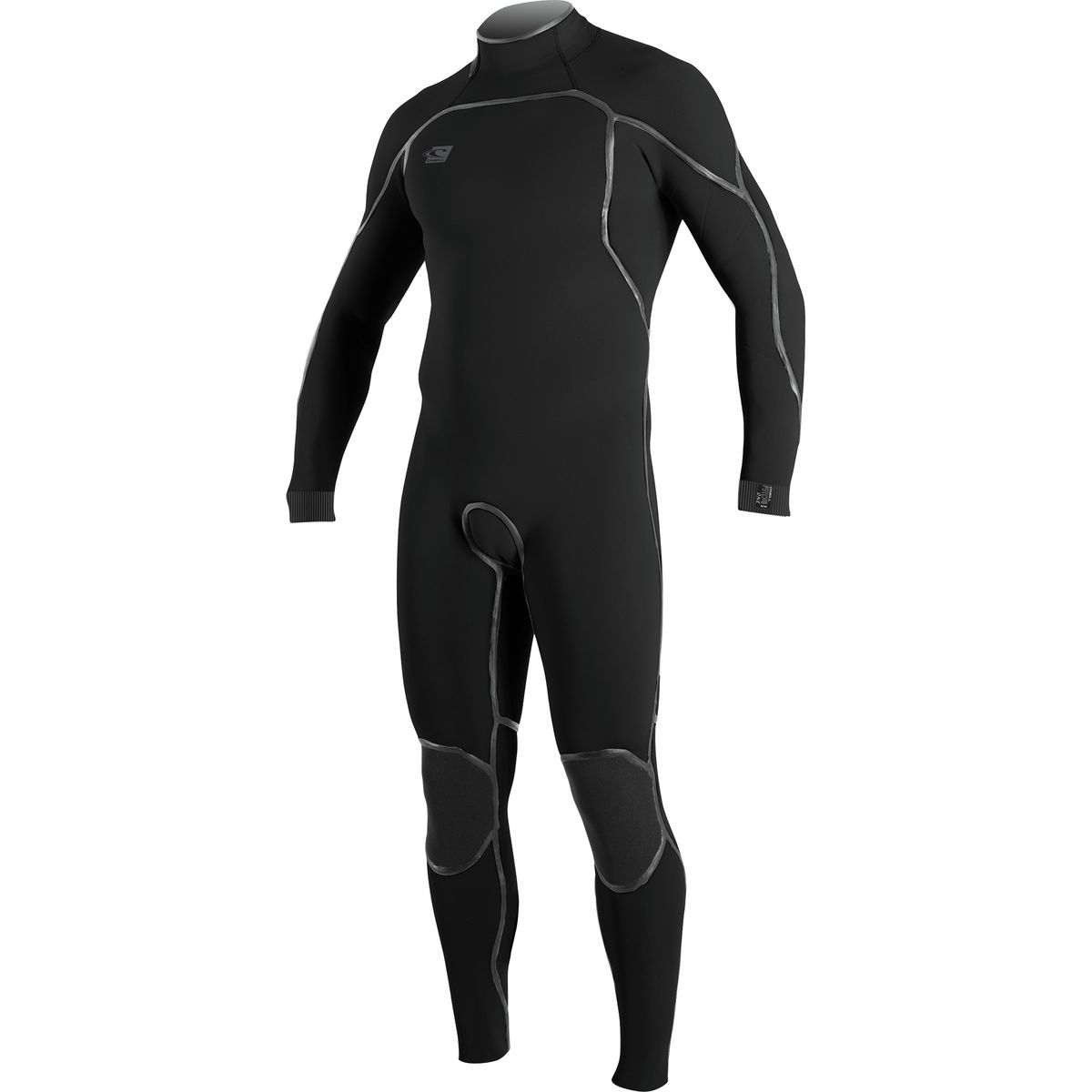 Brand: O'Neill
Availability: in-stock
Size(s): L, LS, LT, M, MS, MT, S, XL, XLS, XLT, XS, XXL,
Price : $420
Buy Now from BackCountry
O'Neill Psycho One 4/3mm Back-Zip Full Wetsuit - Men's
For unrestricted mobility, buttery-soft neoprene comfort, and an incredible fit while you surf, turn to the O'Neill Men's Psycho 1 Z. E. N. 4/3 Wetsuit. The Psycho 1's ultra-gooey 4/3mm Technobutter neoprene holds more air bubbles so that it absorbs less water to give you a lighter, warmer, and more flexible feel. Ideal for cold to cool surfing conditions, its fluid seam welded construction uses a silicone-based urethane seal applied to the opposite side of its glued and blind-stitched seams to block out water without restricting flexibility. Plasma wrist and ankle seals also prevent flushing. The Psycho 1's strategic seamless paddle zones and seamless shoulder design further enhance flexibility. O'Neill engineers gave the Psycho 1 a Z. E. N. back entry system with drain hole which features a pullover internal neck seal that blocks out water for maximum performance. Any water that does happen to penetrate the Z. E. N. collar or super-short zip is blocked by the Barrier-2 and forced out the drain hole. A double super seal neck also provides wide adjustability and a comfortable closure. Plus, an external key pocket with loop ensures that you're not locked out of your car or hotel at the end of the day.