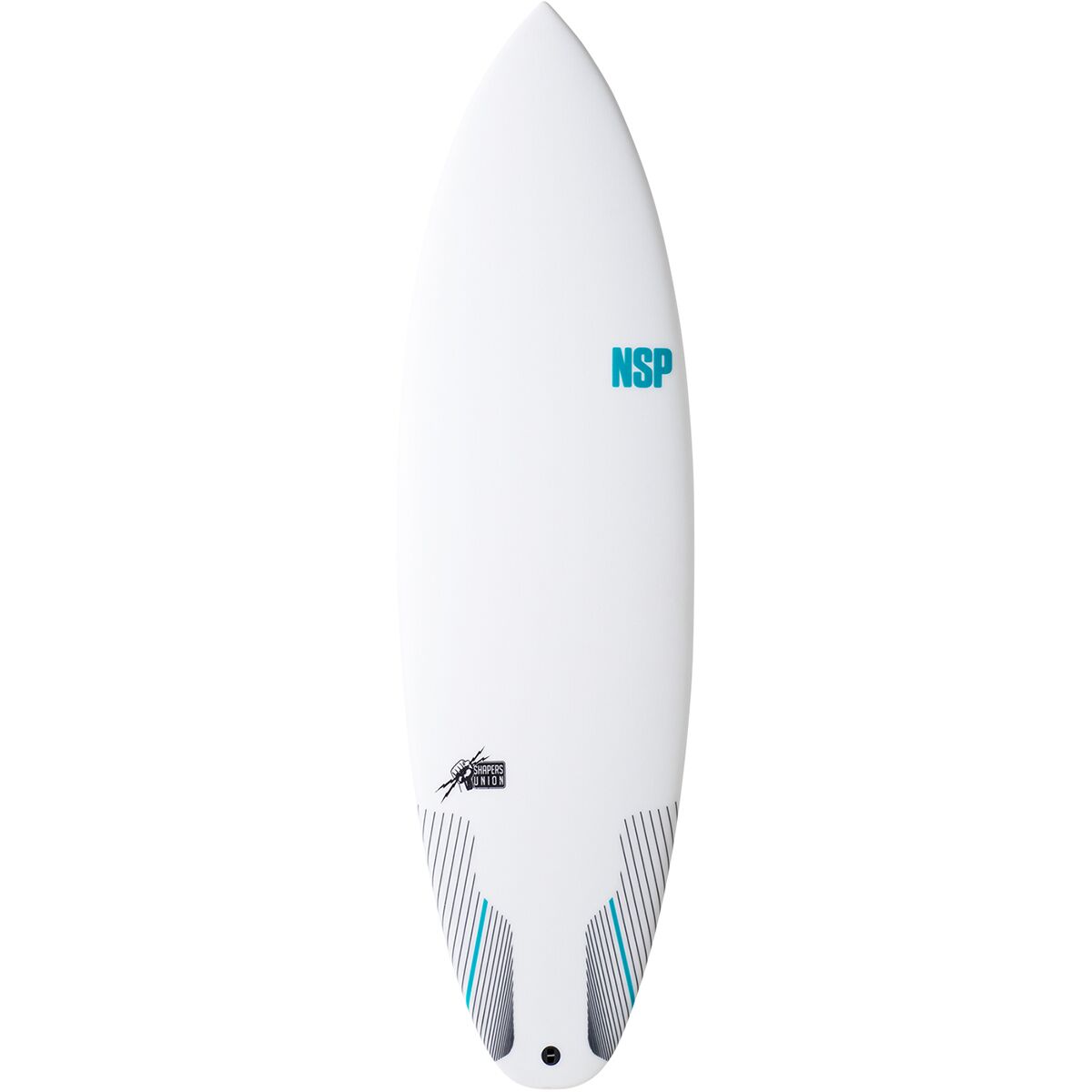 Brand: NSP
Availability: in-stock
Size(s): 5'10", 5'6", 5'8", 6', 6'2", 6'4", 6'6", 6'8",
Price : $465
Buy Now from BackCountry
NSP Shapers Union Tinder-D8 Shortboard Surfboard
Rather than swiping for our perfect match, we take our best partner to the beach to cruise through any waves. The Shapers Union Tinder-D8 Shortboard Surfboard is a fun, all-around board ideal for experienced surfers looking to enhance their moves. The board's flat rocker profile, with a playful tip and tail and stable center, rides well in a variety of conditions. The single-to-double concave and fiber-reinforced tail patches offer improved flex control for enhanced speed and performance. This board comes with a unique five-fin setup, allowing us to swap between a quad or thruster depending on the day.